Coming up with great date ideas is never easy, especially if you need to think of something that is both fun and wheelchair-accessible. If you or your date happen to be in a wheelchair, it is important to plan ahead and organize an activity both of you can enjoy without feeling the limitations of your disability. Here are 10 awesome date ideas for wheelchair users that guarantee both you and your partner will have an amazing time together.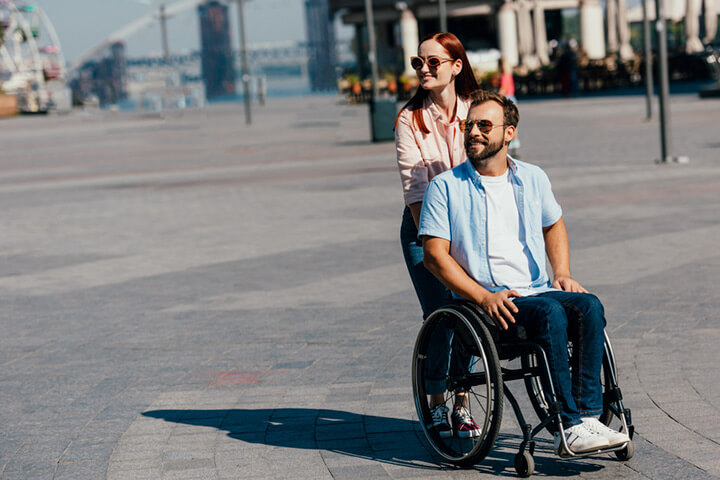 1. Go To The Movies 
Although it is a pretty common date idea, going to the movies is always fun. Simply put, there is something special about choosing a film together, enjoying popcorns and drinks while watching the picture, and holding hands in the dark. You can make things even more interesting by choosing an IMAX theater or projection and going to a nice restaurant or coffee shop after the film.
2. Visit A Museum Or Art Gallery
If you both love art, there is nothing better than spending an afternoon visiting your favorite art gallery or a new exhibition at a local art museum. Not only will you see works of art by classic or modern artists but you will get a chance to bond over your mutual interests. Plus, keep in mind that museums and galleries often have lectures and scheduled visits from artists, so you may wish to surprise your partner and set up a date during one of those events.
3. Watch A Stand-Up Comedian 
A date at a local comedy club is a guaranteed way to have a good time. You can rely on someone else to keep the conversation going while you get to relax and enjoy the show. Plus, you get to avoid that awkward silence that is usually present at the beginning of every first date and you will not have a problem finding something to talk about after the show. This is a particularly good date idea for people who are shy and find it hard to talk about themselves.
4. Spend Time At A Zoo
Spending a day at a zoo is an excellent idea for a date, especially for those who have met through a disabled dating website and have not seen each other in person before. Spending a day outside and being around animals will ease the tension of a first date and provide you with plenty of opportunities to strike a casual conversation instead of forcing yourself to come up with interesting icebreakers.
5. Take A Cooking Class
For those who enjoy preparing food for others, a cooking class can be both fun and useful. Going on a date and learning how to make a new dish offers you a chance to bond and get to know each other even better. You can even set up another date afterward where both of you will invite a couple of friends over to either your or your partner's home and organize a small cooking challenge, cooking the meal you learned how to prepare at the class and seeing who will do better this time.
6. Go On A Winery Tour
Going on a winery tour does not just let you enjoy the beautiful country scenery but taste delicious wines and learn interesting facts about winemaking. Some would say there is nothing more romantic than sipping wine while watching the sunset with someone you love.
7. Attend A Concert
Going to a concert together is pretty cool, but only if you share a similar taste in music. Before you get tickets, however, make sure the venue is wheelchair-accessible and review the seating chart so you do not get stuck in the crowd looking for your seats.
8. Have Fun At A Local Street Fair
Going to a street fair always brings back happy childhood memories and reenacting them with someone you like makes for a perfect date. Eating cotton candy, shooting at balloons to win a prize or browsing interesting items at arts & crafts stands is both fun and romantic, allowing you to have a great time together and find out new stuff about each other. You can invite your friends to join and make it even more fun.
9. Cheer For Your Fav Team A Local Sports Event
Attending a local game is an ideal date for people who are into sports. However, it can be fun even if you do not like sports too much but know someone on the team. Supporting a friend or a family member will make the game more exciting to watch and it will give your date a chance to get involved in something you care about. This activity will also provide you with an opportunity to introduce someone you like to your friends and family in a casual way.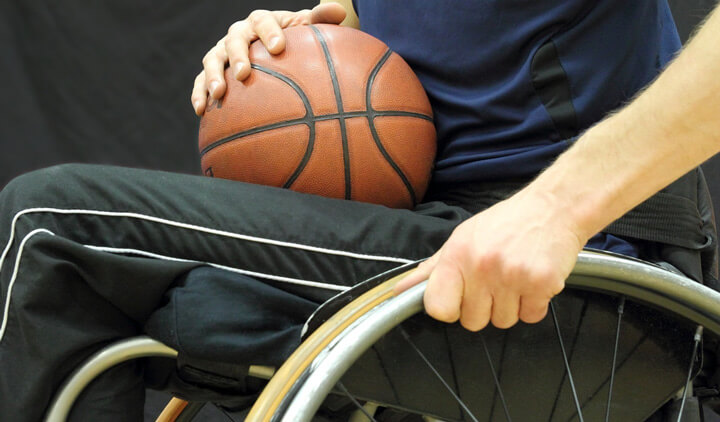 10. Prepare A Picnic 
There is nothing cuter than a picnic date on a nice sunny day. A picnic is a must-do outing for everyone who wants to show their love and appreciation for the other person mostly because it involves doing everything yourself and surprising your date. However, before you finalize your plans, make sure to pick a spot or a table that is accessible to a person in a wheelchair. Other than that, a picnic date is almost always a guaranteed success.