It doesn't matter if you are the one in the wheelchair or if it is your date who has a mobility impairment, the issue is the same – finding the perfect date ideas that will allow both of you to truly enjoy the date to its fullest.
The good news is that we live in a country that has progressed a great deal when it comes to wheelchair accessibility and where disabled dating is a much more comfortable proposition than elsewhere in the world. Also, you can always consult disabled dating sites and find out if members there have an idea or two about how to spend time with your new date. Today, we have a few ideas for you; ideas that should ensure your next date is a total hit with both you and your date.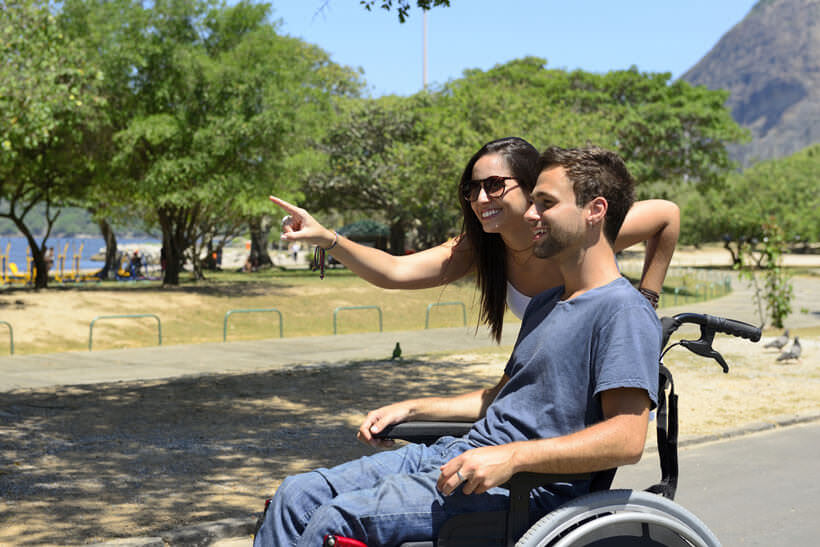 Live Music
Live music is always a great way to speed up a relationship for a number of reasons. For one, you open up about your love of a particular genre, which is always emotional and intimate. If the music is lively, you also get to experience some of that tribal connection. If it is slower music, it makes things very tantalizing. And the best thing is that you can choose among a dozen ways to do this – from a local blues or jazz gig to a music festival. If you are both fans of classical music, you can always go to the opera. Operas are sexy. All that passion and tragedy makes for a very sexy date.
Bowling
There is a reason why there are so many great bowling movies – bowling is cool. It is so quintessentially American and when it comes to disabled dating, it is the great equalizer – everyone can bowl. These days, it also has a ton of that retro, almost ironic appeal. Not that bowling is not appealing on its own merits. Just imagine you are in Big Lebowski and have a great date sipping beers and knocking down pins.
Art Gallery
People underestimate art. Especially in this country. The United States is packed with fantastic art museums boasting some of the world's greatest collections. If you are concerned that you are not much of an art person, do not worry. Truly great art will work for everyone. That is why it is great art. Of course, it is always a good idea to learn a thing or two about the art you are going to see, just in case your date is more of an art aficionado than you and you don't want to seem ignorant. Also, art galleries can be very sexy, all hush-hush and often filled with all kinds of naughty art.
Aquarium
While we are on the subject of silent, elusively sexy places, we have to mention America's spectacular aquariums which can be immense fun and where a date feels non-threatening and low-key, despite a great potential for weirdly comfortable intimacy. Aquariums are much more than big tanks with fish. They offer some truly spectacular sights while also being 100 percent accessible and packed with all kinds of stuff to do.
Nature Trails
When you first think disabled dating, especially if you yourself are not disabled and know very little about the realities of being in a wheelchair, nature trails may not sound like the best idea. However, you would be surprised. A great number of nature trails in the U.S. are completely accessible. If you are lucky enough to live near a national park, even better. Being outside is always a great idea, plus all that nature can be really invigorating and sexy.
Classes
There is nothing wrong with self-improvement and the best thing is that classes can be a great date. It doesn't even have to be anything special. A basic pottery class will do. You are not there to become the next Great Potter or something like that. You are there to have fun and learn more about your date. Classes can be a fantastic way to do exactly that.