Being visually impaired should not prevent you from having fun, especially when it comes to dating. Sure, you will have to exclude certain activities, but there are still plenty of ways you can make your dating life exciting. Whether it is an adaptive sports activity or a game for people who cannot see, your choices are many. Here, we will give you some suggestions for what we think are the best date ideas for a blind person.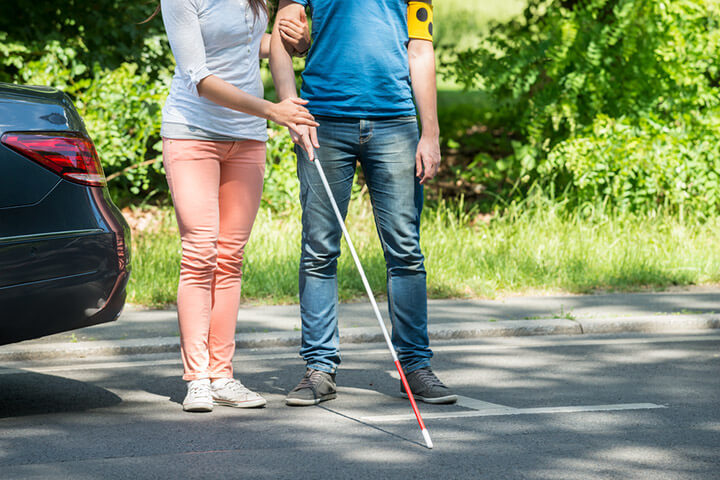 Joining An Online Dating Community
Just because you are dealing with a visual impairment does not mean you are destined to be alone. Battling this disability from birth or suffering from it later in life does make meeting people difficult, but there are specialized communities that gather disabled people and offer them a chance to connect. Also, there are many online dating platforms for disabled people that make finding a potential love interest easier. All you need to do is choose a reliable website for disabled dating, join by completing a few simple steps, and you will become a part of a community filled with people like yourself who are looking to connect with each other.
Listening To Music Together
Although going to a concert might not be the best idea when you are blind, listening to your favorite bands and artists in a cozy and safe environment can turn out to be a perfect date. You can introduce your favorite artists, composers, and entire genres to each other, talk about why you enjoy the music you listen to, and even discover new performers together. Listening to albums from home is not as exciting as going to a concert, but you can make things more interesting by finding a recording from a live show or a festival and singing along or dancing as if you were there.
Walking Through A Botanical Garden
Since you are deprived of one of your senses, feel free to pamper the other ones. Taking a walk to a botanical garden can give you access to all sorts of wonderful natural fragrances. Many cities have botanical gardens or parks filled with flowers, trees, and different kinds of wildlife that will make your trip there a real treat and an excellent idea for a romantic date.
Taking A Cooking Class
When it comes to pampering your senses, there is nothing better than eating delicious food and drinking good wine. Combine that with a fun activity like cooking and you have a recipe for an ideal date. Not only will you discover how to prepare a tasty new meal, but you will also get introduced to new aromas and flavors and learn how to combine them. This type of date will not only be fun, but it will also leave you with a tasty reminder of the good time you had together.
Having A Spa Date
Having a spa day can benefit you in more ways than one. Swimming in a pool provides you with some much-needed exercise, going to a sauna will cleanse your body of toxins that pile up over time, and a nice relaxing massage will tie up the entire experience together. Going to the spa is an example of a date where blind people have an advantage over regular couples who often have body issues and avoid taking their clothes off in public or in front of each other.
Volunteering Together
Now that we have covered ways to indulge all your senses, we can suggest a way to have fun on a date but also do some good. Being a disabled person yourself, you are aware of how important volunteer work is for people who have trouble taking care of themselves alone. If you have the opportunity to give back and help someone in need, doing it together will make it even more special. If one or both of you own a seeing guide dog, consider volunteering at a puppy shelter. Just make sure you call in advance and explain that your visit may require some special preparations.
Other Ideas
Other than what we already mentioned, you can enjoy lots of other fun stuff, including:
Wine tasting
Reading to one another
Going to the beach
Dancing
Going on a double date
As you can see, there are plenty of ways you can make dating fun, even with poor eyesight or another visual impairment. You know what they say, where there is a will, there is a way – the options are there, all you have to do is decide whether or not you are going to make use of all the opportunities available.