While fun and exciting, dating can also be stressful, especially if you or your potential or new partner live with a hearing impairment. The challenges of dating someone who can hear when you are deaf are many, including finding ways to get to know your love interest better. Similarly, people who do not have problems with hearing may be worried about how they will communicate with their date, unless they know at least some sign language. Online dating can work for a while, but you cannot type messages on your computer or phone forever. When the time comes to meet in person, it is important to choose a nice, comfortable setting that can help you both relax and figure out how your romance will work. That being said, here are some great date ideas for people who are deaf.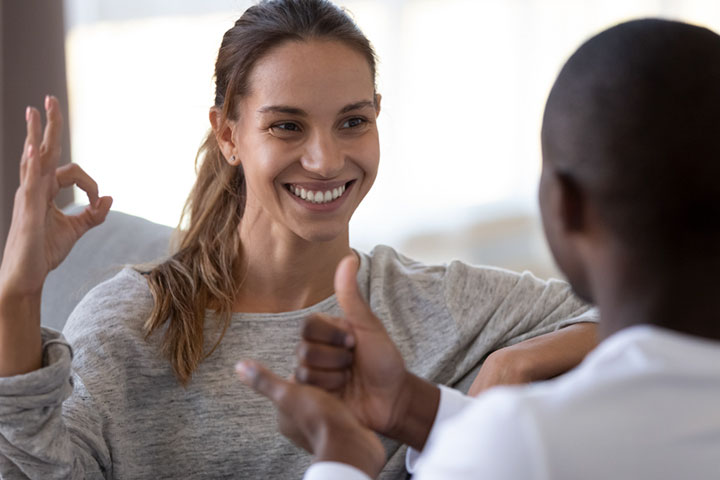 Go To A Local Cafe
While you may have gone out to popular hanging places or nightclubs with your ex-partners, it is a good idea to take things slowly when you are dating someone who is deaf. You can always go out partying at a later point in your relationship, but when you are still learning things about each other, it is best to choose a low-key place somewhere in the neighborhood, where you will have enough privacy and no one will interrupt you. That way, you will be able to focus on each other and on discovering what you both like and how you can make your relationship work.
Spend Time Outdoors
If you or your love interest are active, outdoorsy types, there are many different ways to enjoy each other's company in nature. You can organize a picnic in your local park if you want to keep things casual or go hiking and camping for the weekend if you are both adventurous and looking to bond over mutual hobbies or passions. Other outdoor date ideas include fishing, going to a botanical garden or even playing sports like volleyball.
Play A Game Together
Whether you choose to play a game of mini-golf, darts or air-hockey, activities like these are just perfect for bonding. What makes playing games so great for people who are deaf is that you do not have to use language to communicate; your body language can speak for you. Plus, engaging in competitive activities and trying to outsmart each other is not just fun but kind of sexy too. If you have been on a couple of dates already, you could also invite another couple to join you and play as a team instead of against each other.
Spend A Night At Home
Sometimes, there is nothing better than staying at home, dressed in your pajamas, ordering pizza and watching movies or your fav TV show. A perfect date does not always require planning ahead or coming up with new ways to entertain your partner. Enjoying some quality screen time and eating take-out with someone you like is often the best date there is, so it is no surprise that many couples stay in on a regular basis, making the most out of each other's company in a relaxed home setting.
Get Visual
Deaf people can make up for their hearing impairment with visual stimuli. For example, you can visit a zoo or aquarium, attend a local art show or go to a museum. Observing wild animals, watching mesmerizing sea creatures or delighting in works of art with your partner is not just a great way to connect but also to create wonderful, lasting memories. Quality dates like these make for excellent conversation topics if you decide to end the night with a couple of drinks or meet some friends.
Bottom Line
Being deaf does not mean your options are limited when it comes to dating. On the contrary, you and your partner can do almost everything that comes to mind, plus it is worth considering that deaf people even get to experience certain aspects of dating more profoundly than folks without hearing issues. Yes, deaf people cannot participate in some activities, like listening to music, but there are plenty of choices out there that can make your dating life as exciting and diverse as everyone else's.