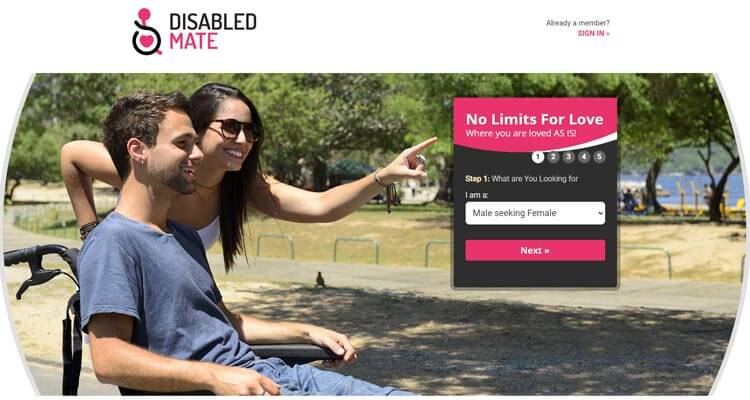 Making the first move is always a daunting task. The fear of rejection is real and online dating platforms seem to be streamlined for a certain type of person. There's only the send message option and rarely anything else. So, you should look at the profile and if you like it, send a message to that person. They might reply to your message or ignore you completely. Although there's a third, even worse option and that's the infamous block. And while you might be okay with one or two of these negative outcomes, after a while, you start wondering about yourself. And then the negative feelings start flooding in.
Keep in mind that all this time we're talking about dating in general. Things become even more difficult if we start talking about disabled dating. Once again we have to say that we really don't like the word, disabled dating. However, that's what the world has agreed upon and in order to right this wrong and talk about it, we must use it. Otherwise, no one would ever find this article. It's about a special feature you can find on a few disabled dating sites. For example, one of the biggest ones Disabled Mate has this feature of sending and receiving flirts. If you want to know more about it, you can read our comprehensive Disabled Mate review. So, let's talk about it and understand how it changes the game completely.
First of all, we should acknowledge that after centuries and centuries of verbal and non-verbal communication, we humans have developed special signals. These non-verbal cues help us to better communicate and let other people know what we're thinking. If we consider this from a dating perspective, it might be a smile or a look. Something that lets the other person know that things are looking good. There's nothing like that in the world of online dating. Well, nothing up until recently when a couple of sites added the flirt feature.
It's very simple to use and it feels natural. You just look at someone's profile and if you like it, you send that person a flirt. They will receive it in their inbox as a notification and have three choices. They could send you a flirt back, message you or ignore the flirt completely. As you can see, two out of these three outcomes are positive which is a welcome change. Plus, if someone ignores your flirt it doesn't mean they don't like you, there could be a thousand reasons for that. The whole thing acts like a buffer and makes sure that no one is emotionally hurt in this process.
Finally, we want to add one last thing. You can become a member of the online dating community on Disabled Mate for free. And while you could decide to register as a premium user, the flirt feature is free for everyone to use.