Dating can be complicated. It often involves meeting a total stranger and trying to figure out whether the two of you can make it work. To add to all the confusion, you also have to deal with some of the setbacks of being deaf or hard of hearing that can make the entire experience even more challenging. Should you talk about your hearing impairment upfront? How can you make someone see you beyond your disability? What is the best option for a first date? To help you find answers to these and other questions that often trouble singles with hearing impairment, here are a few useful tips for dating with deafness.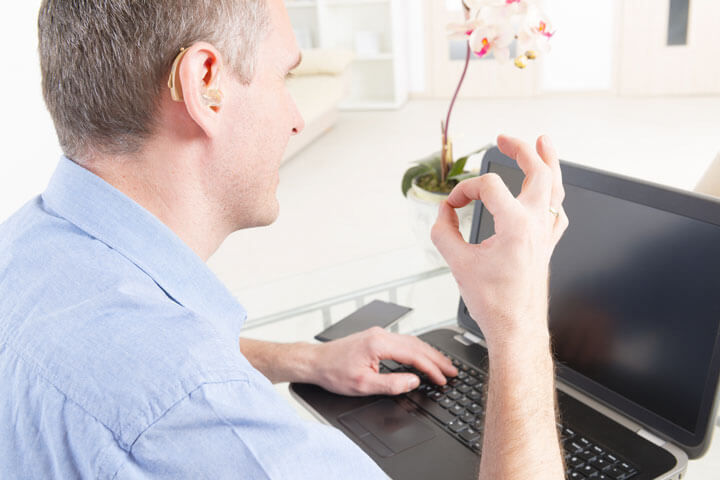 Get Online
Online deaf dating communities are welcoming places for singles with hearing impairments and for those who want to meet and build relationships with them. The reason why many people with hearing loss decide to look for a partner on a deaf dating website is that they like the idea of connecting with someone who understands the challenges of being deaf. When you meet someone on such a platform, no matter if they are deaf or not, you do not have to explain to the other person what it means to be deaf and wonder whether they will have a problem with it.
Be Upfront About Your Disability
Choosing when to disclose your hearing loss is completely up to you, but it is always better to be upfront about it. If you and your date met through a deaf dating website or were introduced by mutual friends, the other side will already know about your disability. However, if you connected through a regular dating site or social media platform, you should make your romantic interest aware of your hearing loss and any special requirements you may have due to the nature of your disability. It is important to be honest from the start, for both your sake and the sake of your potential partner. The truth is going to come out at some point and if your love interest cannot handle you being deaf, you do not want them in your life anyway.
Choose A Perfect Date Spot
Whether you are going out for the first time or have been dating for a while, choosing where and how you spend your time together is important, especially when you are deaf. If your date happens to be deaf as well, you should pick a place with good lighting where you will not have trouble watching each other sign. A well-lighted space is also a good choice when you know how to read lips and are dating a non-deaf person who does not know sign language. Some deaf people have the ability to speak, in which case the perfect setting would be somewhere quiet where your partner can hear your voice. Choosing the right setting for a date will not only make you comfortable but also give you a chance to get to know each other better and decide whether or not your relationship has the potential to go on.
Learn New Ways To Communicate
It will take some time to get used to developing new methods of communication. Breaking old habits is never easy, but having your own special language can be a fun experience for both of you. There are many couples all over the world who have managed to overcome a language barrier and your case is no different. If you happen to meet and fall in love with a hearing partner who does not know sign language, you will have to get creative if you plan on having a conversation. Other than texting and emailing each other, you can use a pen and paper and write down what you want to say when you are together. If you can read lips, your partner could help you by speaking a bit slower. You can also introduce hand gestures that will have certain meanings. Finally, if your partner is willing, you can teach them how to sign but remember to be patient the same way your partner is with you.
Keep Communicating When You Are Not Together
Not so long ago, people in love used to spend hours on the phone professing their love for each other. For a person with hearing impairment, talking on the phone is pretty much impossible, but there are many other options nowadays, including texting, skyping, and face-timing. Just like any couple, you and your partner can communicate via online platforms and social media when you are not together and always be in the loop about what the other party is doing, thinking or feeling.
Bottom Line
Every relationship has its own set of challenges. Maybe you fear that your hearing loss will decrease your chances of meeting someone special, but if you focus on all the good and do your best to proactively deal with all the bad that comes with dating with deafness, there is nothing that can stand in the way of you finding the right partner.