Living with disability can sometimes be extremely difficult, but that doesn't mean that you should miss out on important experiences; on the contrary, how you spend your time on this planet depends solely on you and when you decide you want to lead a fulfilled life, you will find a way to make it happen.
Love and relationships are definitely an important aspect of everyone's life, even if you're not overly assured that you will find someone special. Disabled dating sites have been created in order to encourage disabled individuals to get out of their shell and try their luck at online dating. This expanding community has a lot to offer to everyone who is eager to give and receive attention and love.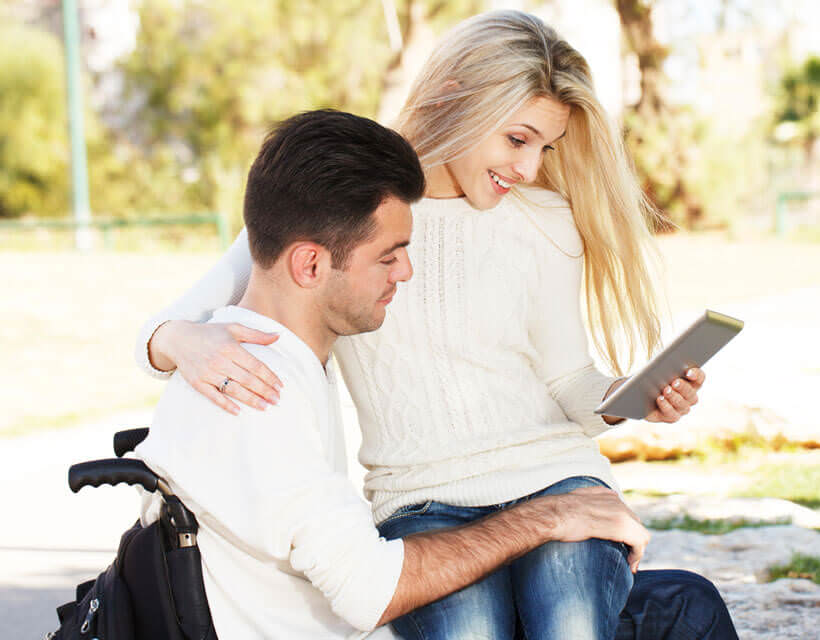 No matter what your health problem or condition might be, disabled dating sites make it easier for you to find new friends, get to know new people, and start meaningful relationships. There is something incredibly comforting in realizing that you are not alone in your struggles, that there are many like you in the world, who are facing the same difficulties. This is common for all people, the need to connect with other people and share both their troubles and their joys.
If you decide to set sail into the waters of online dating, you will soon discover that it is somewhat of an exhilarating experience that is not simultaneously overwhelming. Once you create a profile on one of the disabled dating sites of your choice, you will start meeting new people from all over the world on an almost daily basis. This means making new friendships, new strong connections, not to mention that your chances of meeting a love interest get significantly better. By gaining more friends, you learn more about yourself and the world around you. If you're lucky enough, you can also meet that someone special.
One thing that you should consider, though, is the privacy of these dating websites. You want to make sure that you're registered on a website that is private and committed to connecting people with special needs. One of the main perks of disabled dating sites is that they're much more discreet and trustworthy than general dating sites. When you choose a good, private website, you can be sure that you will get connected and matched with people that have special needs, just like you.
One other fact worth considering is that you're not under pressure to be perfect and react instantaneously when you're talking to someone. If you are shy and need some time to open up to someone, then online dating is practically invented for you. After you've picked out someone you like, you can start the process of getting to know one another slowly, maybe even by just sending flirts for starters. Then, with time, you can start messaging which is a great step forward and it enables you to edit your thoughts before they come flying out of your mouth, which is much more than you can hope for when you're on a nerve-racking first date.
Socializing is one of the strongest necessities we have, it challenges us and makes us grow in every way. Sometimes, when you're in a health situation that separates you from the rest of society, it can be very troublesome to make new bonds, though you may want to. Again, this is where disabled dating sites can play an important role in your life. Cyber friendships and romances can just as well turn into something real and you can easily decide to meet up somewhere for a cup of coffee and conversation. Thanks to appropriate filters, you can now locate disabled individuals that live in the same city as you – if not in the same neighborhood. New relationships are invigorating, whether they are based on friendship or romance and having someone new in your life is definitely an enrichening experience.
Don't look for excuses about why your disability makes you less social. Look for opportunities to open yourself up to new ways of meeting interesting and loving people who are in need of companionship just as much as you are. This is why online dating could be your door to a new world full of chances.