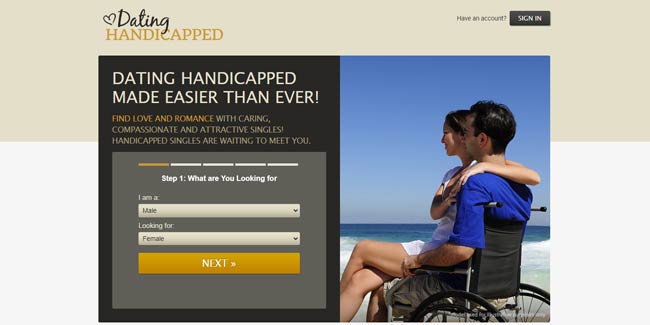 The world of dating has drastically changed in the past few decades. Most people are now on dating sites and apps, trying to find partners that way. The so-called real-life dating is now just an afterthought. And while this change did bring some cool features it also brought some additional and quite serious problems. For example, if you've ever been on any of the big dating platforms, you might've noticed that you basically have just one option and that's to send a message to someone. Some dating sites are trying to change that with the flirt feature as we already talked about in this article.
Over centuries and centuries, we humans have developed special non-verbal cues that helped us better communicate with each other. Think of a smile or a look and how much it means to you in real life. And now think just how much it would mean in the online world. And keep in mind that we're talking about dating in general and the general population which doesn't have any special needs. Things get even more complicated if we start talking about disabled dating. This is why we recommend you join one of the sites specifically made for people with special needs.
If you're wondering what dating sites are, you can check out our Best Disabled Dating Sites. Among those sites, one of the best is Dating Handicapped and it also features that special flirt feature. And more importantly, it's free to join. So, once you've created your profile, it's time to find someone you like. You might consider sending them a flirt just to make things a bit more predictable but it's not necessary. Now it's time to start writing that first message on a dating site, a task that's not to be taken lightly.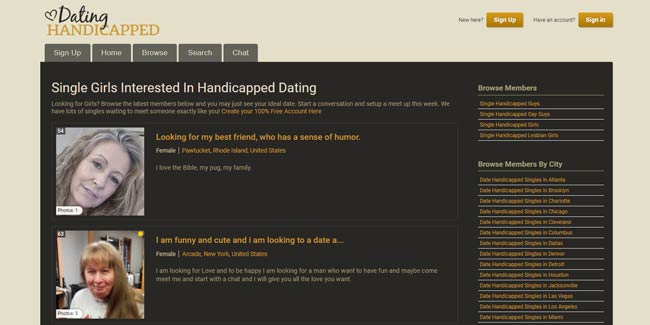 You should open with a hi or a hello, just something to tie into the next sentence. What follows is just a quick summary of what you've been doing prior to sending that message. Maybe you've been to the shop, watched a movie or something like that. And if you didn't do anything of importance, it's okay to mention that too. We all have those days where we feel like not doing anything in particular and it's important to have these mental health breaks. This part of the message opens new avenues of discussion where the other person can comment on that particular activity.
They might say they've been chilling at home just as you and you could bond over that. Now you should semi-formally introduce yourself. We know that your profile is there to do that for you but we think it's more important to do that in the message. What we're trying to do here is mimic real life and take things slowly, step by step. Before the message is over you should also mention something positive about the person you're writing to. Maybe you like their smile or eyes, or something in their bio just felt right. Don't be overly specific but keep things general.
Finally, you should end the message with a question that's easy to answer. Something like how long have you been on this site or have you tried any others? Or something related to their profile, education, or job. And that's it, you're good to go. So, now that you know how to write the perfect opening message on a disabled dating site, go out there and make things happen.