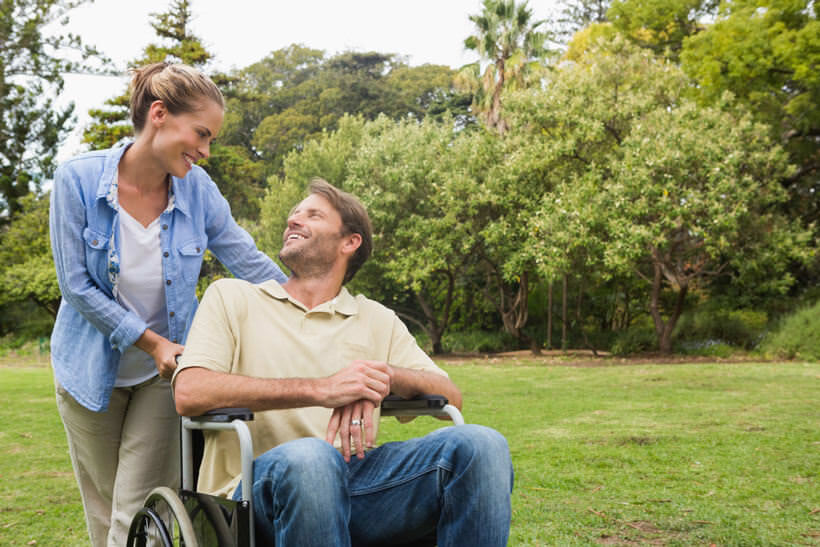 Even though we're already well into the 21st century, people with disabilities still have to face a lot of challenges, including social, economic, emotional or psychological ones. When it comes to love and romance, disability can be quite an obstacle, both for the person with a disability and for the person dating him or her. Why is this? We have come a long way, there are so many aids and devices that make life easier, and the stigma that used to exist, the one that made people put the disabled into nursing homes, away from the "normal" ones, is supposed to be gone for good. Unfortunately, some of it remained and it needs to change because dating or being married to a disabled person is completely normal and not that different from dating a completely able-bodied person.
We talked to some women and men whose partners and spouses have some kind of disability and here's what we've learned. First of all, these relationships face the exact same challenges as any other relationship, the same strains and difficulties. Some relationships break down because of jealousy, possessiveness, different life goals, different lifestyles, geographic distance, religious or cultural differences…it can be anything, really, but it's rarely the disability that causes a relationship to break.
Some disabled persons need special care, but they never seek a partner or a love interest with the purpose of finding a caregiver. They already have a caregiver, be it a family member or a health professional. What they want from you is love, affection, friendship, fun and yes, sex. Later on, if the relationship becomes serious, you will probably take onto yourself some of the care-giving duties, but it will not feel like a burden to you or a chore, you will do it out of love and it will be the most natural thing in the world.
One way your life will change once you start dating a disabled person is that you will start noticing how unfriendly this world is to people with disabilities. Some cities and areas are more aware of disabled people's needs and make the necessary steps to make their everyday life easier by installing ramps and elevators and enabling them access to every public area, but in other areas this is not always the case. You will start noticing this and you will get angry because of it, and you will have to learn to deal with your anger just like your partner did.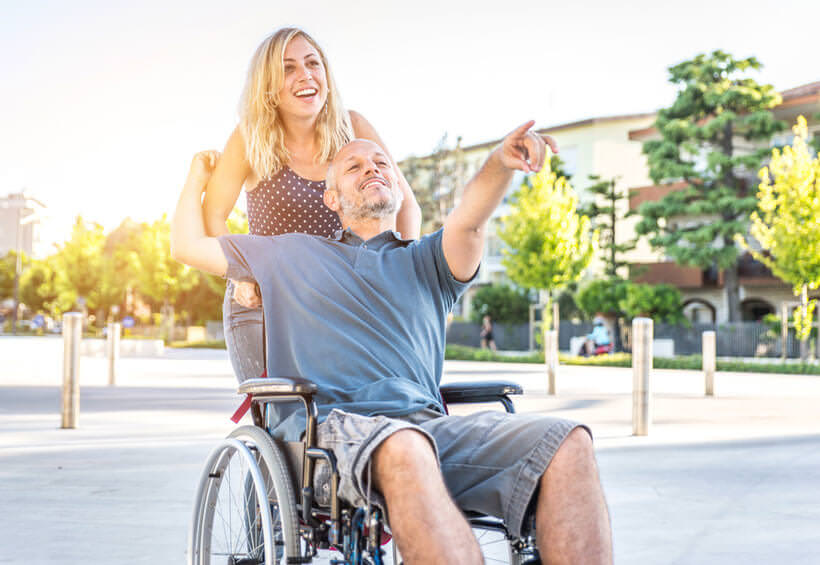 Another thing you will have to deal with is the weird, rude looks and perhaps even comments from the others, be it complete strangers in the street or your own family and friends. People will wonder how come a perfectly "normal" and healthy person had to "settle" for a disabled partner, as if he or she is something less of a person, less worthy and damaged. Of course, this is incredibly rude and bigoted, and it can hurt, especially if it comes from your loved ones, your parents, siblings or close friends. You will find yourself in situations where you feel forced to explain your love, and no one should ever be forced to do that. Fortunately, there is one simple cure for this, and that's love. If you love your partner, that love alone will help you deal with those nasty comments and questions.
There are some activities that persons with a disability are simply not able to perform. This means that couples whose life has been affected by disability will sometimes not be able to, say, go skiing or scuba diving together. However, none of the couples we spoke to saw this as a problem or something that should be changed. They simply find other things they can enjoy together and that's it.
Of course, some forms of disability require constant care and attention from the partner, and it can be tough, especially if the disability occurred recently. The new dynamics and responsibilities, the sense of guilt and the sense of burden can put some strain on the relationship, which is why it's always a good idea to get some outside help, both in form of medical assistance such as a nurse, and in form of counselling or couples therapy.